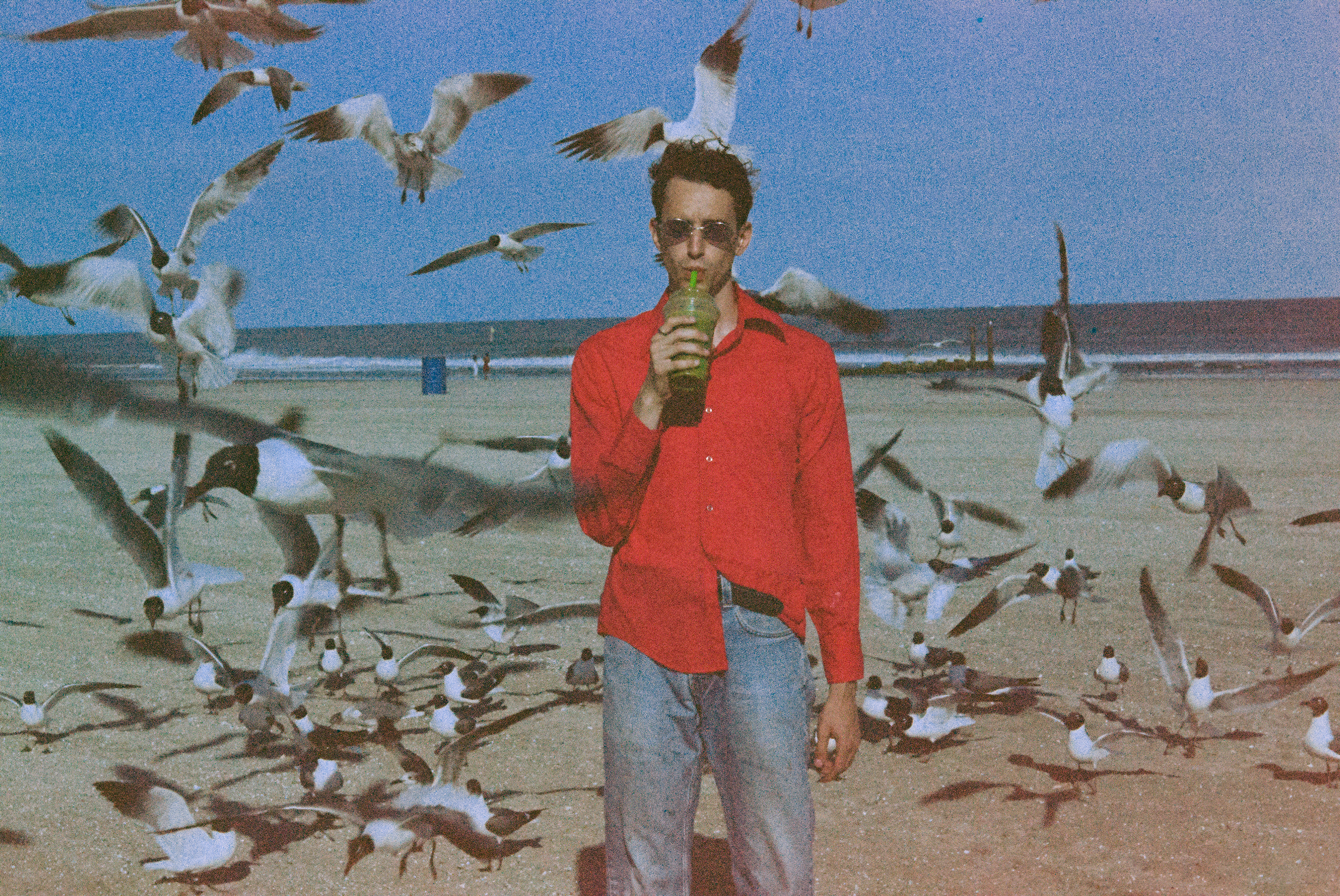 ---
ABOUT


As Sitcom, Jake Lazovick's musical blend spins together twitchy lo-fi beats, crunchy synths, the pop punk jet fuel of his youth, undeniable pop hooks, and a deadpan mundanity somewhere between Andy Kaufman and Jonathan Richman. After his formal debut, Be the One You Love, earned attention for that fusion, Lazovick needed to figure out a way to stop overthinking the process, to reach past the frustration of over-analysis. With friends contributing everything from mellotron to vibraphone, Lazovick learned to accept himself on his sophomore album, Smoothie. "I thought I was making an album about objects and consumerism, but it ended up being about doing away with my own ego and letting go of myself," he explains. "I'm still really neurotic about making music, but it's just part of the process. I don't know how to do it any other way."

Lazovick's trademark ranginess has led to a cult following over the years, first as vocalist/guitarist of indie rock trio Foozle, and then for Sitcom's perfectly-broken-in-sweater Bandcamp-only albums and intoxicating live shows⁠—an unforgettable blend of pogoing mania and dada stand-up comedy.

From the album's first single, "Gutter", it's clear that Lazovick is continuing to grow his sweetly rounded, self-referential musical world. The music rapidly shifts and morphs to suit his needs, all without ever losing sight of the magnetic hook at the core. "I'm in the gutter again, in the gutter, my friend," he arcs, the dense riffing, gentle guitar underpinning, and multi-tracked vocals riding a '90s sugar high. And as the song breaks down into a medley of thundering drums, rippling guitar, and ragged electronics, it's easy to imagine Lazovick ecstatically tossing around the stage, only to quickly return to the undeniable hook and a drum fill reminiscent of Bell Biv Devoe.

Recently relocated to New York City, Lazovick's music is heavily influenced by his journey from his native Rockville, Maryland, through to art school in Baltimore where he studied sculpture, and then five years in Philadelphia, making connections and drawing influence from each scene along the way. Lazovick's work as a member of the music video production group Powered by Wind both adds more connections and mirrors his musical work ethic, finding unexpected solutions, directing, and designing unusual props for music videos for the likes of Slow Pulp, Metronomy, and Body Meat.