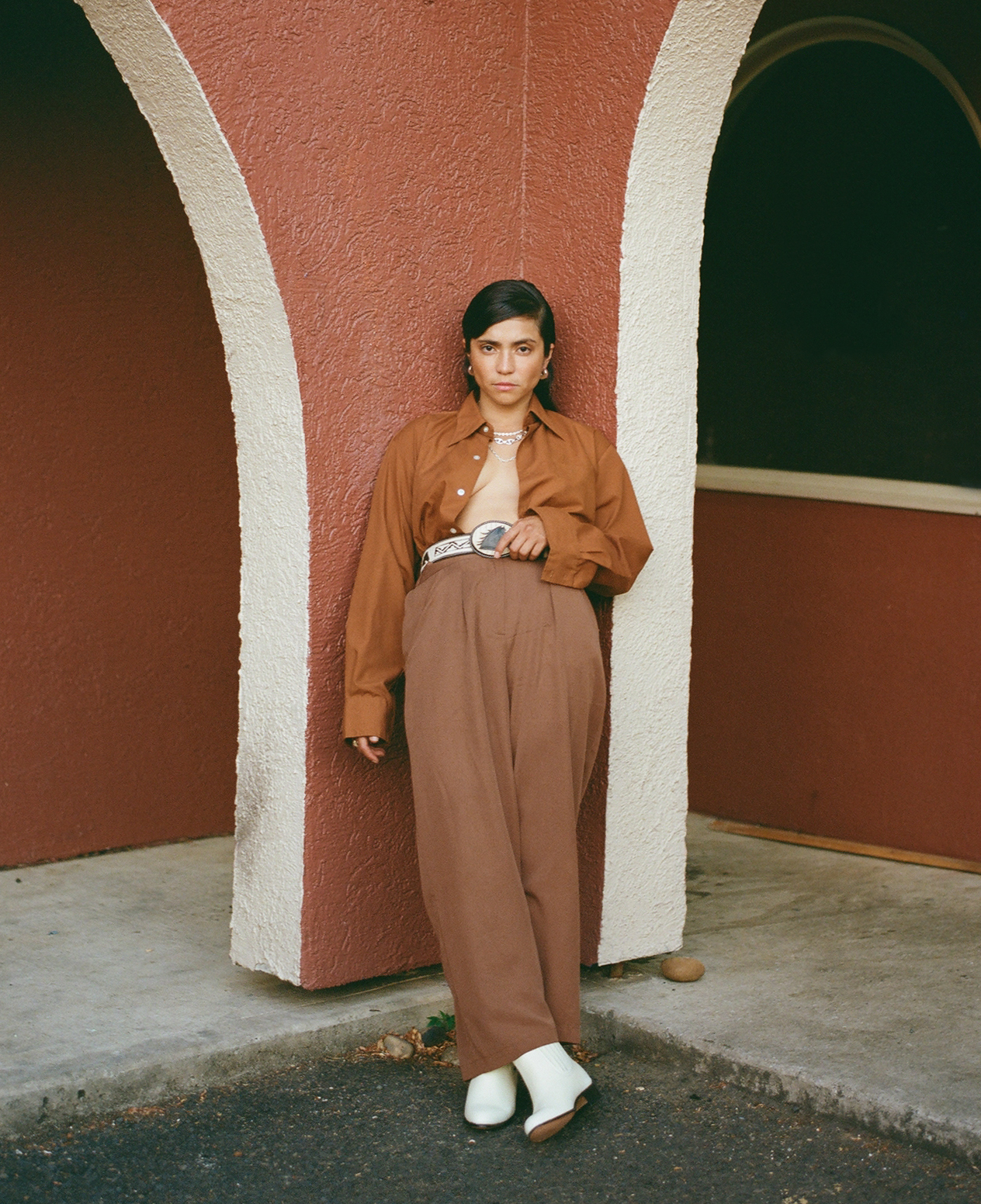 ---
ABOUT
Reyna Tropical is the project started by Mexican expats Fabiola Reyna and Sumohair. The duo met as part of Red Bull Music Academy's Bass Camp at Bonnaroo Music Festival in 2017—chosen as two of 20 up-and-coming producers and musicians from around the country. It was there that they bonded over their love for the tropical diaspora and began experimenting with their unique writing process: consisting of four hour sessions aimed at capturing the moment and environment.

Without the intention to distribute their music beyond their circle of friends and family or playing live,the duo was featured in NPR's "Songs We Love" only seven months after meeting and creating "Niña" and "No Me Quieres." Later the pair had the opportunity to open for Li of Bomba Estéreo on their December, 2018 US Jungla Tour. Overnight, Reyna Tropical went from never having performed their music live to performing in front of an audience of 3,000+ a night.

Since 2012, Fabi Reyna has been the creator, curator, and CEO of She Shreds Magazine—the world's first and only print publication dedicated to women guitarists and bassists and featuring artists from around the world such as Willow, H.E.R, Mitski, and many more. Reyna has also been in and performed in various bands such as Sávila, Priests, Chain and The Gang, Sleater-Kinney, Raveena, and more since 2010.

Nectali Diaz—who was best known through his producer moniker, Sumohair was beloved among the Los Angeles underground Latine nightclub scene. He co-founded one of the first Cumbia parties in LA, Dinamita, and was the co-founder of Papaya Club, a collective raising awareness and funds for underrepresented and under-funded communities throughout Latin America.

Reyna Tropical has also been recognized by Remezcla (Reyna Tropical: A Queer Love Revolution), Grimy Goods (Reyna Tropical Pay Tribute To The World's Bodies Of Water And Life On Sublime New Ep Sol Y Lluvia), and NPR's 2022 artists to watch.

As the bands tagline, "Queer Love & Afro-Mexico" is dedicated to raising awareness and funds to issues connected to the environment, inclusive of Indigenous rights, Afro-Mexican rights, missing and murdered indigenous women, and the many injustices that live in and in between the spectrum of Queer Love & Afro-Mexico.

The Story of Reyna Tropical is one of undeniable love, passion that stems from Fabi and Sumo's undeniable bond as musical soulmates. In August 2022, Nectali Diaz passed away, but left behind a trajectory of music that will continue to live on through Reyna Tropical's music.